What does the journey towards Anti-Racist, Anti-Oppressive practice look like in a child welfare agency?
October 21, 2020 | 7:00 – 8:30 p.m. via online webinar
How do we walk this path together with our partners in Education? The Catholic Children's Aid Society of Toronto (CCAS) receives almost 5,000 referrals a year about children and youth who may be in need of protection, the majority of which come from schools and the police. These referrals are disproportionately about Black children, and this disproportionality maintains itself throughout the child welfare service continuum, culminating in a significant overrepresentation of Black children/youth in care. Speakers Carol Wade, Kate Schumaker, Priscilla Manful and Vanessa Cocco will share reflections about what the journey towards Anti Racism Anti Oppression practice has looked like both at CCAS and in Education, the data and feedback from the Black community that have compelled us to act, and the beginning dialogue about the ways in which child welfare and education can join forces to help families receive the support they need without unnecessary intrusiveness and/or surveillance. This webinar will appeal to teachers, school social workers, administrators, community partners, policy-makers, and anyone who believes that the welfare of children is everybody's business.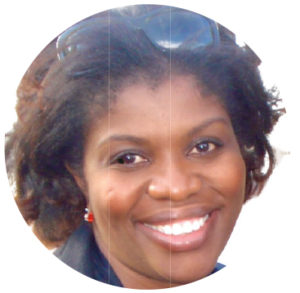 Carol Wade is the Child Protection Supervisor at the Catholic Children's Aid Society of Toronto. She has over 20 years of experience in the child welfare sector, and she is also a sessional instructor in the school of social work at the University of Windsor. Carol completed her Ph.D. at the University of Toronto with a focus on using a historical trauma lens to understand modern-day parenting. Carol has co-facilitated ABR training with YouthRex Research and Evaluation Design at York University. Her main area of focus is in using critical theories and pedagogies to deconstruct and challenge oppressive practices to families and young people.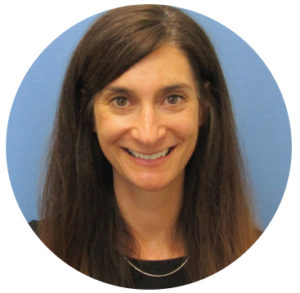 Kate Schumaker is the Manager of Quality Assurance & Outcome Measurement at the Catholic Children's Aid Society of Toronto. She has worked for over 20 years in child welfare and children's mental health, including front-line clinical positions and 10 years producing and implementing child welfare policy for the provincial government. She is passionate about creating a socially just child welfare system. Her areas of practice and research interest include poverty, neglect and child welfare decision-making.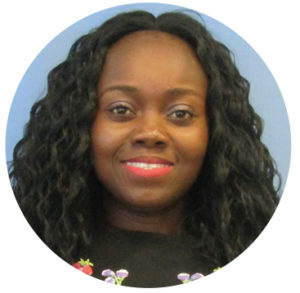 Priscilla Manful is the Manager of Intake Services at the Catholic Children's Aid Society of Toronto. She has worked in child welfare for more than 12 years, holding various front-line and managerial positions. She is currently leading the full-scale implementation of CCAS's Africentric Wraparound model at the frontend of service. Priscilla holds an MSW degree and has background in law. She is interested in how the legal profession; law enforcement and child welfare can work better together to empower families rather than oppress them.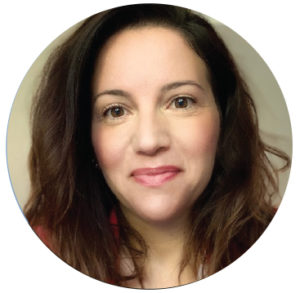 Vanessa Cocco is Chief Social Worker at the Toronto Catholic District School Board. With over 15 years of direct service experience, Vanessa is dedicated to advocacy and well-being promotion for children, youth and families. Vanessa is privileged to work alongside partners in Education, Child Welfare, Children's Mental Health and School Mental Health Ontario.
Moderators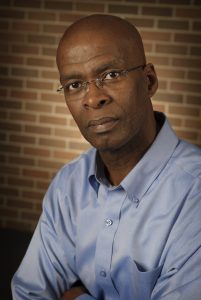 Carl E. James holds the  Jean Augustine Chair in Education, Community and Diaspora in the Faculty of Education at York University and is the Senior Advisor on Equity and Representation at York University, as part of the Division of Equity, People and Culture. He is Professor in the Faculty of Education and holds cross-appointments in the Graduate Programs in Sociology, Social and Political Thought, and Social Work. He was the Director of the York Centre on Education & Community (2008-2016) which he founded, and was one of six Advisors to the Ontario Minister of Education and Premier (2017-2018). His research interests include the examination of issues of access, equity, and inclusion for racialized individuals in terms of their education and employment opportunities, school retention and achievements. James is widely recognized for his research contributions in the areas of intersectionality of race, ethnicity, gender, class and citizenship as they shape identification/identity; the ways in which accessible and equitable opportunities in education and employment account for the lived experiences marginalized community members; and the complementary and contradictory nature of sports in the schooling and educational attainments of racialized students. In advocating on education for change, James documents the struggles, contradictions and paradoxes in the experiences of racialized students at all levels of the education system.
Jack Nigro is currently Superintendent of Elementary Curriculum, Durham DSB, and recently served as Superintendent of Indigenous Education and Equity at the Kawartha Pine Ridge DSB. He is the past Superintendent of Curriculum at the Halton Catholic DSB, which included responsibilities in Equity and Inclusive Education, Newcomer Students, New Teacher Induction, and Kindergarten. He is also the past co-chair of the TARO Equity and Inclusive Education Network and was both a local and provincial EIE lead for the Ministry of Education in his previous role as Education Officer at the Toronto and Area Regional Office. Jack has held portfolios in Parent Engagement, Leadership Development, and NTIP for the Ministry of Education, and also served as a Private Schools Inspector, inspecting over 80 schools both in Ontario and China. Previous roles also include a teacher with the Toronto Catholic DSB, a curriculum developer and administrator with the Independent Learning Centre, and the Director of the School-University Partnerships Office in the B.Ed. program at OISE/UT. Jack was recently also on a Canadian team engaged by the Government of Trinidad and Tobago that was working on the renewal of their Kindergarten and Early Childhood Education program. He is very proud to be an Adjunct Professor at York University.
---
Register online by October 20, 2020


Registration is FREE Webinar session URL will be sent once your registration has been received.
Upcoming webinars – SAVE THE DATES
November 25th, 2020
February 17th, 2021
April 21st, 2021