Decolonizing Mental Health and Well-being
Wednesday, November 25, 2020
7:00 – 8:30 p.m. via Online Webinar
Join speakers Jennifer Mullan and Cheryl Woolnough for a conversation on disrupting the myth of neutrality that permeates our approaches to mental health in education. This myth of neutrality contributes to the oppression of racialized and minoritized youth in schooling and beyond. The speakers will discuss how the historical trauma of racism and colonization have impacted populations, and continue to influence our current modes of operation through systemic structures that have been left unexamined and unchallenged. The webinar will culminate by discussing suggestions of strategies to decolonize mental health practices in Ontario classrooms. The session will be moderated by Sayema Chowdhury, co-chair of the FESI 2020-21 organizing committee.
This webinar is aimed towards classroom educators, system leaders as well as community members and caregivers who are looking to critically examine approaches to supporting mental health and wellbeing of all students.

Cheryl Woolnough Biography: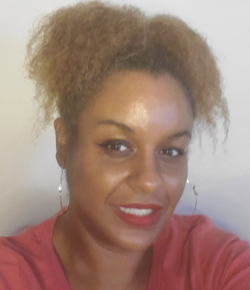 Cheryl Woolnough has been teaching for several years around the world. She has taught in the UK, the Caribbean, Asia, and now, here in Canada, with the Peel District School Board. She has taught several grades and secured leadership positions over the years. Currently, Cheryl is educator with the Peel District School Board, working with a wonderful bunch of curious and beautiful minds. Outside of her work hours, Cheryl, supports a high school boys' group as a teacher-mentor within the Peel Board. She also collaborates with Peel teachers at her local ETFO union known as AREC, the union's AntiRacism and Equity Committee, focusing on issues related to anti-racism, anti-oppressive practices, equity and inclusion. Cheryl also provides professional and social development for parents, students and staff, via workshops and presentations within the school board and the wider community. In addition to these items, Cheryl is a board member of the Ontario Alliance of Black School Educators (ONABSE), where she is an active and enthusiastic member in charge of the Mental Health and WellBeing Commission. Cheryl is an advocate and community activist who is passionate about the success of Black and marginalized students, firmly believing that all children can succeed with time, care, patience and careful programming through a race-equity lens. At home, Cheryl loves cooking and creating a variety of international dishes for her family and friends. More than anything, she loves spending time with her children, family and friends in order to create beautiful memories.
Jennifer Mullan Biography: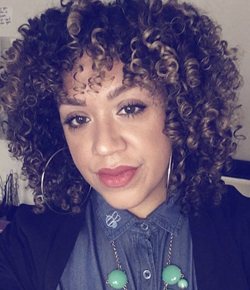 Jennifer Mullan (Pronouns: She/ Her) creates spaces for people and organizations to heal. She believes that it is essential to create dialogue to address how mental health is deeply affected by systemic inequities and the trauma of oppression, particularly the well-being of Queer Indigenous Black Brown People of Color (QIBPOC).
Mullan has earned her Doctorate of Psychology (Psy.D) in Clinical Psychology from the California Institute of Integral Studies; a Master's in Counseling & Community Agencies from New York University's Steinhardt School of Education; and her Bachelors of Arts in Psychology and Elementary Education, from New Jersey City University. She notes that her dissertation: "Slavery and the Intergenerational Transmission of Trauma in Inner City African American Male Youth: From the Cotton Fields to the Concrete Jungle," has been a primary foundation for her current work in furthering emotional wellness on a larger collective scale for communities of color.
Currently she is a full-time Psychologist at New Jersey City University's Counseling Center, facilitator for the campus LGBTQIA+ Support group, Coordinator of the University's nationally recognized Peer Education program (Peers Educating Peers), Instructor for Graduate Counseling courses, and a proud LGBTQIA+ Gothic Knight Ally Safe Zone Trainer.
She has almost 15 years of experience in clinical practice, higher education, teaching, and grant writing. She is passionately committed to solidarity work that effectively addresses inequities based on race, gender, class, ability, gender identity, and sexual orientation. Her professional research and clinical interests include complex and intergenerational trauma, group psychotherapy, LGBTQIA wellness, spirituality & mindfulness practices, racism as trauma, healing in therapeutic settings, self-love as a revolutionary act, and the process of decolonizing mental health.
Social Media has been a primary platform for Dr. Mullan's current work in politicizing therapy and emotional health on a larger collective scale, with over 53K followers on Instagram. In 2019, she founded Decolonizing Psychology, LLC. They seek to create spaces to "call mental health professions IN" (rather than call people out). Dr. Mullan believes it is essential to ask mental health professionals to reassess their education, "whom they are serving? "and begin to question the relatability of the mental health industrial complex to the People they serve. It is her belief that we can tend to our emotional/ mental health AND hold systemic oppression accountable. You can frequently hear Dr. Mullan stating, "Everything is political!"
Dr. Mullan also centralizes Historical and Intergenerational Trauma, which she identifies as Ancestral Trauma, at the crux of decolonization work. Through the movement of Decolonizing Therapy, Dr. Mullan can be found providing international keynotes, holding Radicalizing Rage workshops, doing Coaching sessions while un-training mental health
Sayema Chowdury Biography: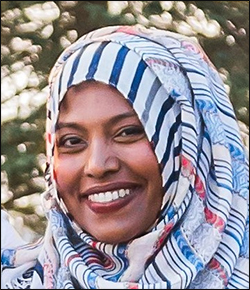 Sayema is a life-long learner and educator currently seconded to the Faculty of Education at York University where she teaches a variety of subjects, with a focus on Diverse and Equitable Classrooms. She is one of the co-chairs of FESI2020. Sayema has an interest in supporting mental health and wellbeing from a community and anti-racist perspective, participates widely in diversity and equity initiatives throughout Ontario and is committed to anti-oppressive education and learning. Sayema's home board is the Peel District School Board, and prior to secondment, held the central role of Climate for Learning and Working Resource Teacher, science department head and teacher. Sayema is a member of the board of MENO (The Muslim Educator's Network of Ontario), and a certified Restorative Practices trainer.
---
Register online by November 24th, 2020


Registration is FREE Webinar session URL will be sent once your registration has been received.
Upcoming webinars – SAVE THE DATES
February 24th, 2021
April 21st, 2021