Panelist Unpacking the Canon
In his long career as an educator, Mr. Cecil Roach has had the opportunity to have a very profound impact on the lives of young people. He has done this as a classroom teacher, school administrator, and now coordinating superintendent of Education. Born on the tiny Caribbean island of Montserrat (now sadly devastated by a continuously erupting volcano) and arriving in Canada in his early teens, Cecil completed most of his schooling in Montreal where he graduated from Marymount High School, Vanier College CEGEP, and Concordia and McGill Universities. He maintains that his time as one who has been termed the "barrel children" (children whose parents left them behind with a grandparent while they prepare for their reunion in Canada) has given him a special insight into the dynamics of immigration and its effect on student achievement and well being. This experience has also strengthened Mr. Roach's belief that schools are places where students regardless of their social identities can expand dreams on their journey towards full participation in Canadian society. Cecil taught English for 16 years in Quebec at Chambly County High School and Centennial Regional High School and in Ontario at Marc Garneau Collegiate Institute before becoming an administrator in 1995. Cecil is currently serving as Coordinating Superintendent, Equity and Community Services for the York Region District School Board (YRDSB). Cecil sums up his role by contending that, "When the doors of our schools and worksites swing open every morning, the students, staff, and community members who enter, regardless of their social identity know that they are entering places where they are safe, respected, and have strong feelings of inclusion and belonging. Our core business is student achievement and well-being and we are unwavering in our belief that all students can achieve regardless of their background and that schooling can interrupt and alter long-standing patterns of marginalization of identifiable groups of students."
Jim Spyropoulos is the Executive Superintendent of Equity, Engagement and Well-Being at the Toronto District School Board. As part of this portfolio, Jim plays a significant role in implementing the Board's Integrated Equity Framework, a strategy designed to infuse equity and inclusion into every aspect of the TDSB's work. He also works closely with Professional Support Services staff to lead the work being done in the area of student mental health and well-being.  In addition, Jim oversees Community Advisory Committees to ensure that authentic parent and community voice is present and included in the work of the Board.
Jim has been privileged to work closely with the Board's Indigenous Education Centre where he supported the work initiated as part of the groundbreaking "Decolonizing our Schools" report. Before becoming a Superintendent, Jim was the Principal of two schools in the Toronto District School Board, Newtonbrook Secondary School and C.W. Jefferys Collegiate Institute. Jim holds a Master of Education degree from the Ontario Institute for Studies in Education as well as Bachelor of Education and Bachelor of Arts degrees from the University of Toronto.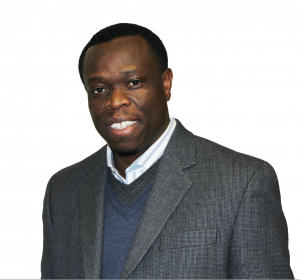 Statistician and Economist in a former life, Jhonel Morvan was a math teacher and department head for many years before accepting a position in 2009 as an Education Officer at the Ontario Ministry of Education where he's been working since. He holds a M.Ed. in Educational Administration from the University of Ottawa, an Honor Specialist in mathematics from York University, and both Principal's Qualifications. Jhonel has taught mathematics and French as a second language (FSL) at Wilfrid Laurier University and a master's level course on Issues in educational leadership related to mathematics at the University of Prince Edward Island. He is currently pursuing his Ph.D. in Educational Leadership and Policy Studies at Brock University. His research interest focuses on school leadership, inclusion, equity in mathematics, mathematics achievement of racial minorities, and teachers' expectations.
Michelle Coutinho is the principal of Equity and Inclusive Education. She had worked with the Dufferin-Peel CDS for over 25 years as a teacher and administrator. For the last six years, Michelle's work has focused on inclusion and ensuring the dignity of students and staff is upheld.
A life-long learner, Mohamed Hamid is a Superintendent of Education with the Durham District School Board who is committed to Equity and Inclusion. He has spent the last 23 years creating an innovative learning culture and is currently most passionate about the work he is doing to support the diverse communities of Durham. As an immigrant to Canada turned Educator, Mohamed has developed a unique perspective when it comes to education and marginalized communities. Influenced by ongoing conversations with Knowledge Keepers and Elders, his aspires to bring multiple ways of knowing into schools and classrooms. While education is his primary job function by day, Mohamed also enjoys spending time with his family and finding mountains, waves, and roads to ride.
Poleen Grewal is the Associate Director of Instruction and Equity with the Peel District School Board. She oversees the Board's implementation of all curriculum and equity initiatives.  Previously, she was the Superintendent of Curriculum and Instruction and Superintendent of Education responsible for 19 elementary and secondary schools in Mississauga.  Prior to being promoted to superintendent, she was the School Effectiveness Leader in Peel and both a vice-principal and principal in two elementary schools in the PDSB.  Before administration, Poleen was an elementary school teacher with the Toronto District School Board and the former North York Board of Education.