Day 1 Keynote Panelist
Jeewan Chanicka is the Superintendent Equity, Anti-Racism & Anti-Oppression at Toronto District School Board. His work is focused on embedding an anti-oppressive approach through structures that impact student achievement and well-being. Jeewan's past includes his work at the Ministry of Education in Ontario in the Inclusive Education Branch and prior to that, a Principal and teacher in York Region District School Board. He has consulted with the United Nations University of Peace as part of a team to develop a curriculum framework on Peace Education in the Islamic context implemented in various parts of the world. Jeewan is the recipient of the Queen Elizabeth Diamond Jubilee award for his work in Education and Community Service, and a Promising Practices award from the Character Education Partnership based in Washington DC, for the Helping Hands initiative. He recently received a Human Rights Award from the National Council for Canadian Muslims (2017) and the Mary Samuels Educational Leadership Award in Nov 2017.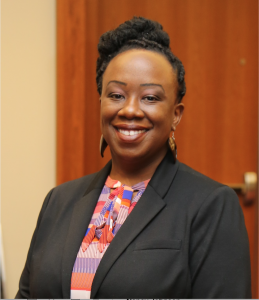 Natasha Henry has been an educator for 20 years. She is an award-winning author and an award-winning curriculum developer, focusing on Black Canadian experiences. Natasha is the president of the Ontario Black History Society. She is committed to anti-racism in her teaching practice and through the creation of accessible, rich content that supports the promotion culturally-relevant pedagogy and equity in classrooms, and through the professional development workshops and presentations she offers. Through her various professional and community roles, Natasha's work is grounded in her commitment to research, collect, preserve, and disseminate the histories of Black Canadians. Natasha Henry is currently completing a Ph.D. in History at York University, researching the enslavement of Africans in early Ontario.
Tina Lopes is an independent organizational development consultant, facilitator and mediator, skilled in promoting organizational change processes. Since 1990, she has focused on furthering equity and inclusion work with federal, provincial and municipal government departments as well as with child welfare agencies, school boards, health and social service organizations. She has extensive experience coaching senior and middle managers to integrate equity into core organizational policies and practices. In addition to advising institutional leaders on strategies for change, Tina educates and coaches senior managers to lead more effectively when contentious issues related to equity arise.
Over the years, Tina has conducted human rights investigations and assisted organizations to put in place effective policies and practices to uphold human rights in the workplace. With her colleague Charles Smith, Tina was appointed as a consultant to the Ontario Human Rights Tribunal and asked to steer a province-wide systemic change process to address racism in the Ministry of Correctional Services.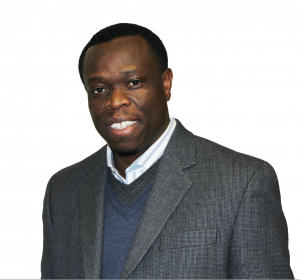 Statistician and Economist in a former life, Jhonel Morvan was a math teacher and department head for many years before accepting a position in 2009 as an Education Officer at the Ontario Ministry of Education where he's been working since. He holds a M.Ed. in Educational Administration from the University of Ottawa, an Honor Specialist in mathematics from York University, and both Principal's Qualifications. Jhonel has taught mathematics and French as a second language (FSL) at Wilfrid Laurier University and a master's level course on Issues in educational leadership related to mathematics at the University of Prince Edward Island. He is currently pursuing his Ph.D. in Educational Leadership and Policy Studies at Brock University. His research interest focuses on school leadership, inclusion, equity in mathematics, mathematics achievement of racial minorities, and teachers' expectations.
Nicholas Ng-A-Fook, Ph.D., Director of Indigenous Teacher Education, University of Ottawa. Dr. Ng-A-Fook is a first generation settler immigrant to Canada. He is currently collaborating with Indigenous and non-Indigenous scholars and communities to critically address how we might take up (or are not taking up) 94 Calls to Action within Teacher Education and the Ontario school curriculum.